We've had active thunderstorms this week, active enough to experiment with photographing lightning.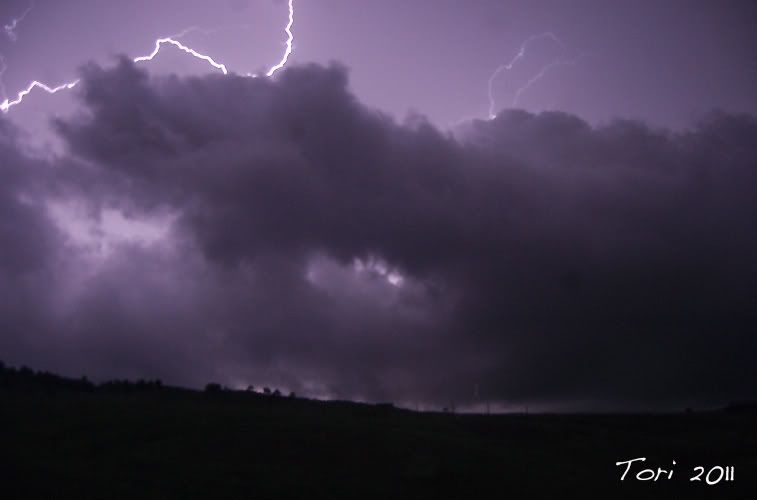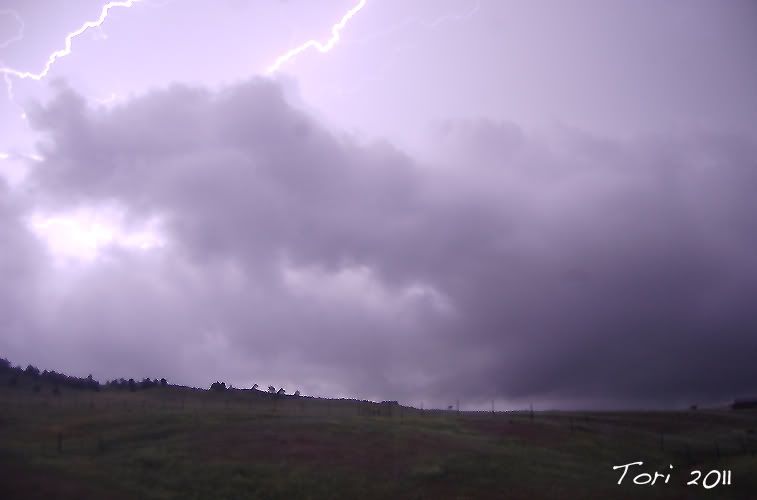 At dusk a cloud full of ping pong ball sized hail rolled over.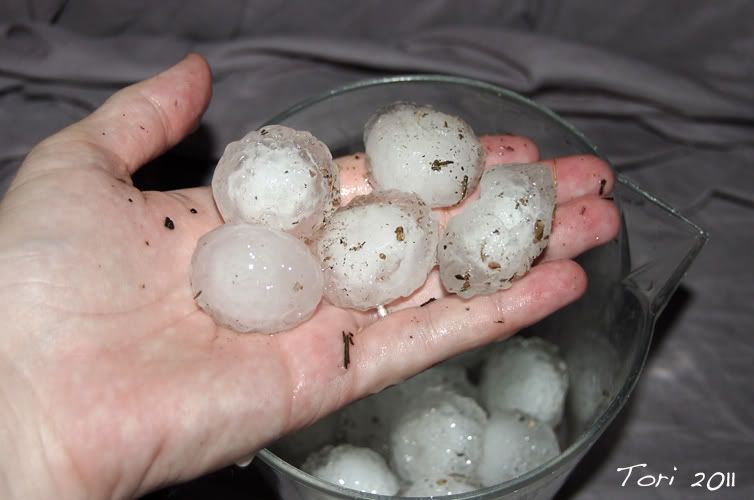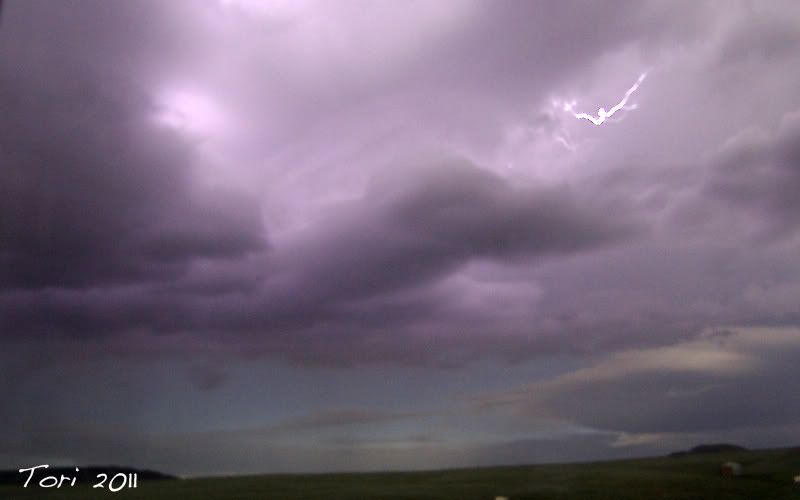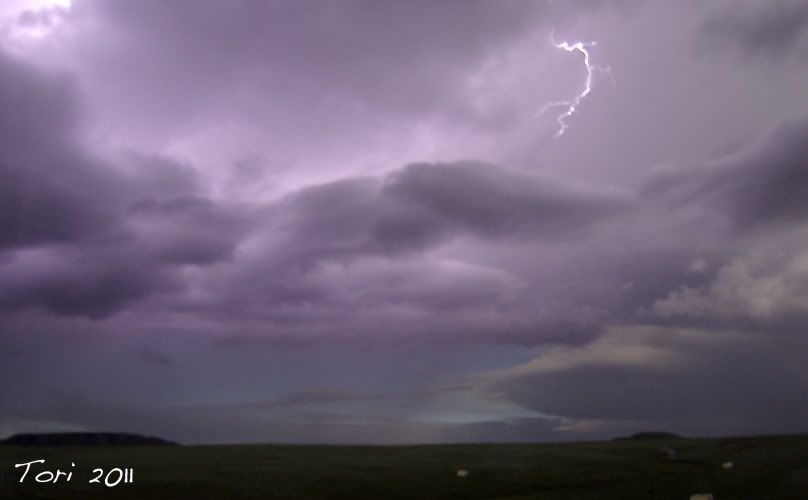 This last picture was taken at the same time as the two above but the full moon behind us made a moonbow in the passing hail cloud. And the long exposure made for a surprisingly bright and colorful photo that I did not retouch.