Some of the proceeds from these horsehair bracelets, dog collars and other projects I have been doing will benefit my friend Barb's
Ranch2Ring
horse rescue program in Montana. Barb has done a great job helping place retired ranch horses and re-directing some slaughter bound horses into loving homes.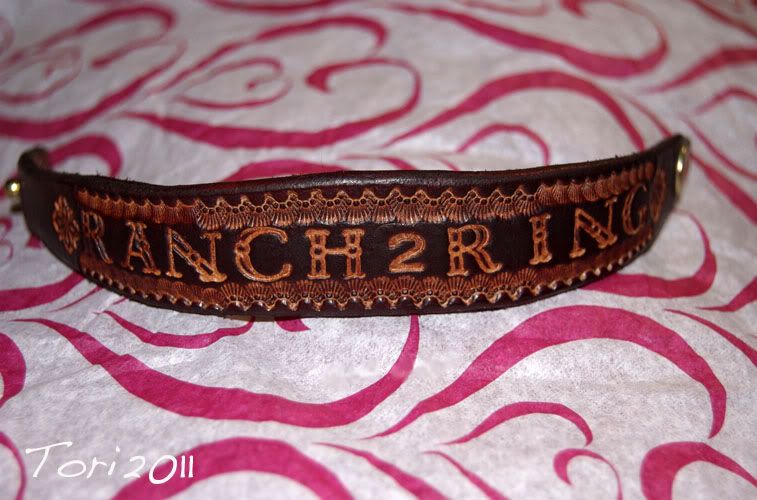 From Barb's R2R website:
"Life on a cattle ranch can be anything but easy for a horse: from long daily rides to cutting and working cattle, it can take its toll at an early age. When these horses become too slow to keep up, they are often sold at auction to an uncertain fate. Ranch to Ring seeks to find post-retirement careers for these smart and gentle horses. Most are dead broke, some were mothers, but all deserve a second chance."
Rosie with her teammate
Rosie is a 9y/o mare that was slaughter bound through no fault of her own when she was sold as part of a bankruptcy auction. Barb jumped in and changed Rosie's fate along with another mare. Rosie pulled sleighs and wagons for a resort with her team mate who sold to an Amish fellow who had little interest in mares.
Rosie was a little bewildered when she arrived, being separated from everything she knew. I untangled a big pile of burrs from her mane and tail. She even had cockle burrs in her ears.
She is a very sweet mare and quickly settled in.
We haven't had an opportunity to evaluate Rosie driving single but we have worked with her under saddle and rode her out in the wide open spaces.
She is nice to ride and has a lovely long trot.
Here are some ponies that R2R is helping transition that still need homes:
Cookie
driving team of minis