A few inches of snow from last night's storm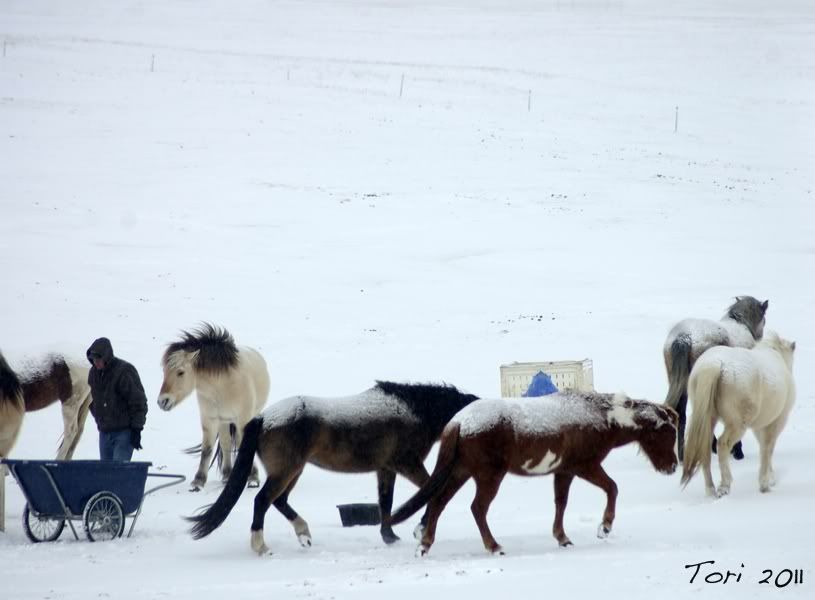 All the horses were flocked this morning
The sun came out but it didn't warm up much
There may have been a high of 10 degrees, now it is back down to -11.
I could see the horses' breath turning to steam through the camera lens.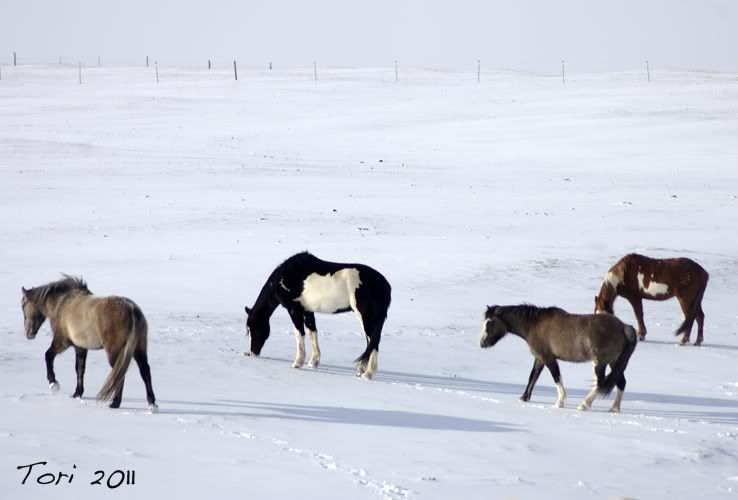 Checked the road with a snowmobile and found it passable, but if the wind drifts the snow overnight tomorrow may be a different story.