We have had some great rain showers rolling through yesterday and today and the grass sure appreciates it.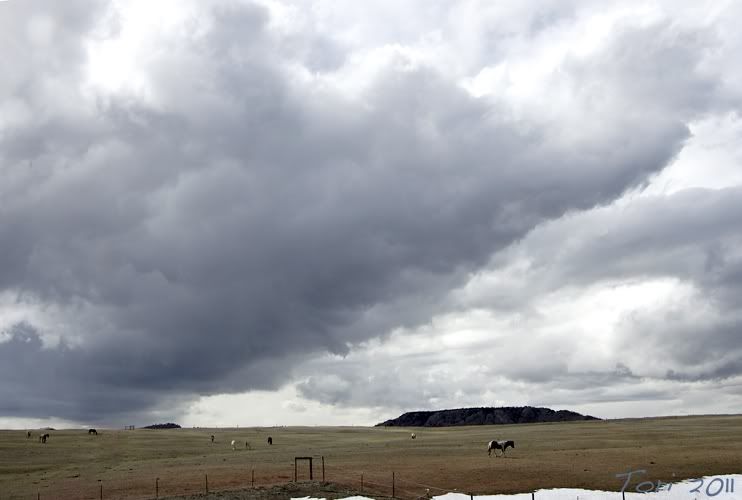 I modified this recipe just a bit from a Martha Stewart recipe. We had a little chicken in the fridge and it sounded good.
Ingredients:
1 tsp paprika
1 tsp ground ginger
1/2 tsp ground coriander
1/2 tsp ground cumin
1 whole chicken (3-4 lbs) giblets removed, rinsed, patted dry (legs tied)
coarse salt and ground pepper
3 carrots cut into 2" pieces
2 unpeeled oranges cut into wedges (our oranges were fresh off a family tree)
2 med sweet potatoes, peeled, halved and cut into wedges (I left this part out)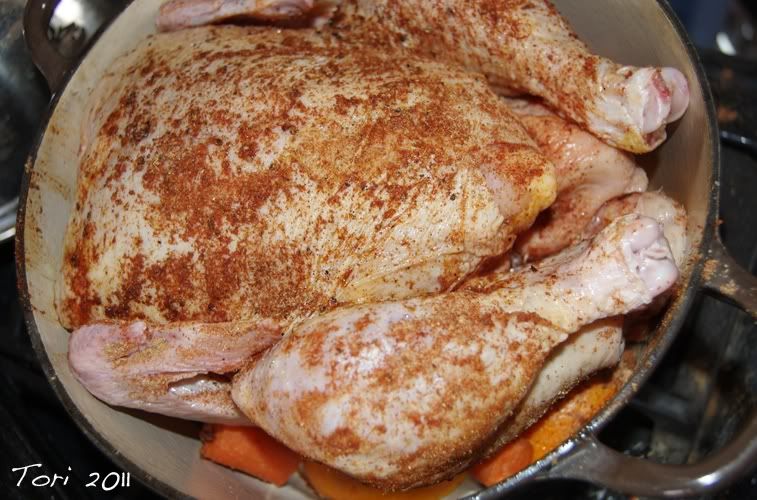 Directions:
Heat oven to 450 degrees. Layer veggies and oranges and 1/2 cup water on the bottom of a small dutch oven. Season chicken with salt and pepper and rub with spice mix and place in dutch oven and roast for 30 minutes with lid. Uncover lid and cook for another 30 min until juices run clear and thermometer reads 165 degrees.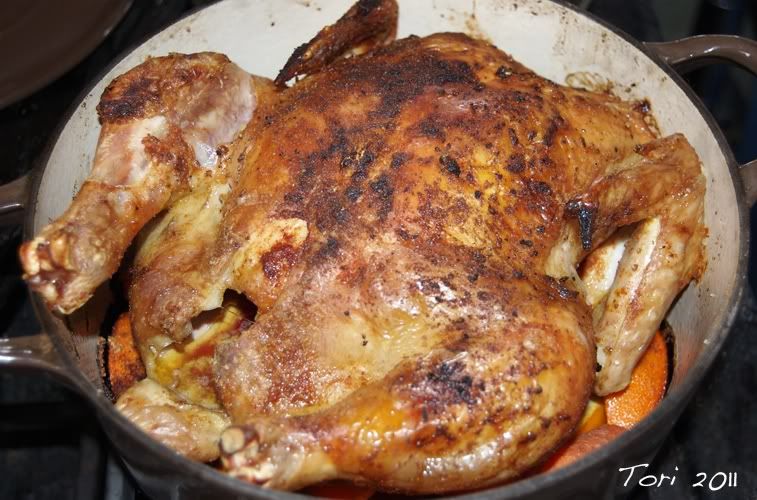 This came out nice and tender with a good flavor.
*