Here are the silver capine and golden lakenvelder pullets from the last bunch.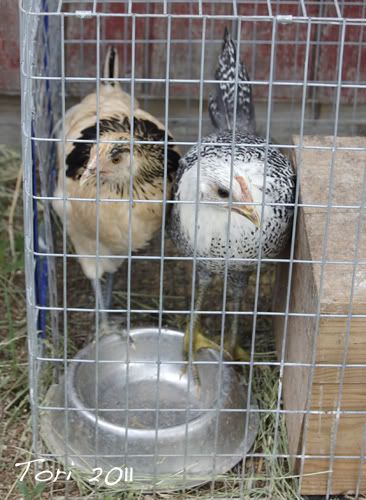 I'm not sure when they will start laying, both will lay white eggs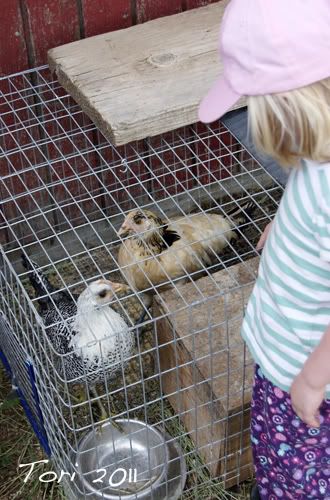 They are outside but not quite ready to go in with the big hens yet.
Last year we had a few pairs of Rocky Mountain Bluebirds nesting around the ranch. One enterprising pair decided to nest in the nose of the 5th wheel and they are back again.