I'm trying out a new recipe for Dutch Apple Cake that looked interesting. I didn't have pecans on hand so I substituted walnuts. So far it looks nice and smells good. I also made a caramel topping.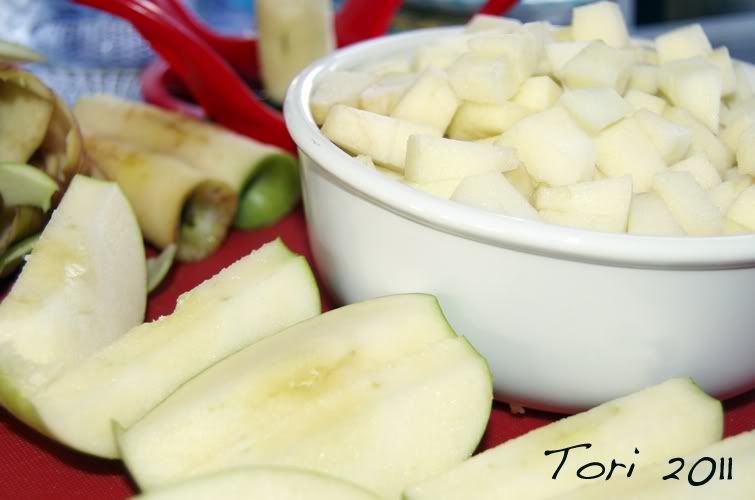 Dutch Apple Cake
I
ngredients:
3 eggs
1 c. oil
2 c. sugar
2 tsp. vanilla
3 c. flour
1 tsp. soda
1 tsp. salt
3 c. chopped apples (granny smith)
1 c. chopped pecans
Directions:
Mix oil and sugar, add 1 egg at a time and beat well after each. Add vanilla then add flour, salt and soda, mix well. Fold in apples and nuts. Bake in well greased 13 x 9 x 12 pan at 325° for 45 minutes or until tests done with tooth pick.
Caramel Topping
Ingredients:
1/2 c. butter (1 stick)
1 c. brown sugar
2 tsp. vanilla
1/4 c. whole milk
Directions:
Melt butter in heavy small skillet over medium heat. Whisk in remaining 1 cup brown sugar, then milk. Continue to whisk until topping is smooth and blended and comes to boil, about 5 minutes. Whisk in vanilla. Pour remaining warm topping over cake. Let stand until cool, at least 1 hour. (Can be made 1 day ahead. Cover with cake dome. Let stand at room temperature.)