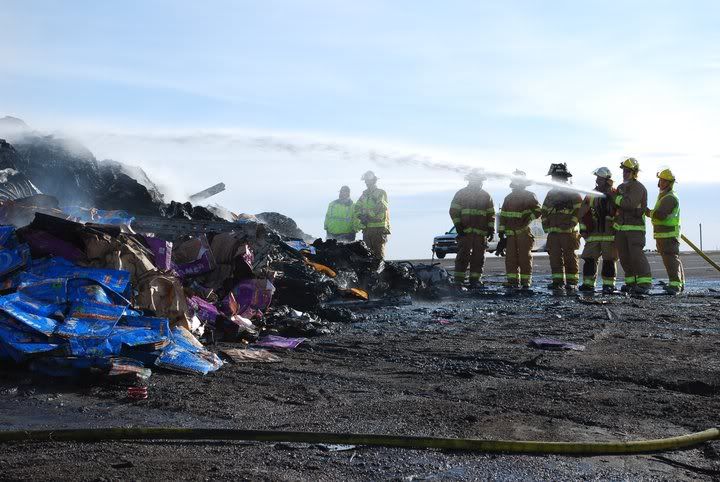 photos from WHP
Up early this morning in response to a wreck that shut down I-80. Thanks to the first responders and condolences to the family and friends of the deceased driver.






Fatal Crash Closes Eastbound I-80 Between Laramie & Cheyenne

Laramie – The number of fatalities remains unknown at this time from an early morning crash involving two eastbound tractor trailer combination units. The crash happened around 5:40 a.m. at Buford.















Eastbound Interstate 80 remains closed as the fire continues to burn and fire departments continue to poor water onto the now smoldering scene.






Wyoming Highway Patrol Troopers were dispatched to the crash and found when they arrived that one tractor trailer combination had rear ended a slower tractor trailer combination. Upon impact, the second tractor trailer caught fire and has been totally consumed.

The impact was severe enough that both van type trailers were breached and their load of empty dog food sacks and large rolls of possibly flooring covered the roadway.