This is a memorial horsehair project that is almost complete. With a main horseshoe dreamcatcher, two smaller dreamcatchers and some jewelry pieces.
The smaller dreamcatchers will hang from the larger main horseshoe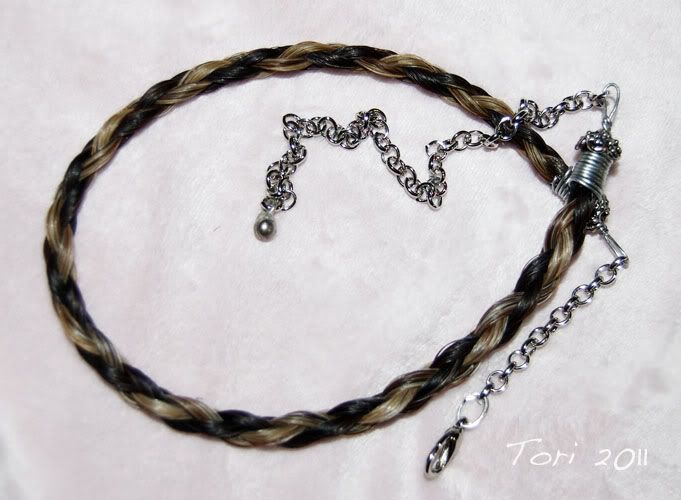 Choker above with mixed hair from two horses, and bracelet below.
I hope they honor the memory of the horses that they represent.