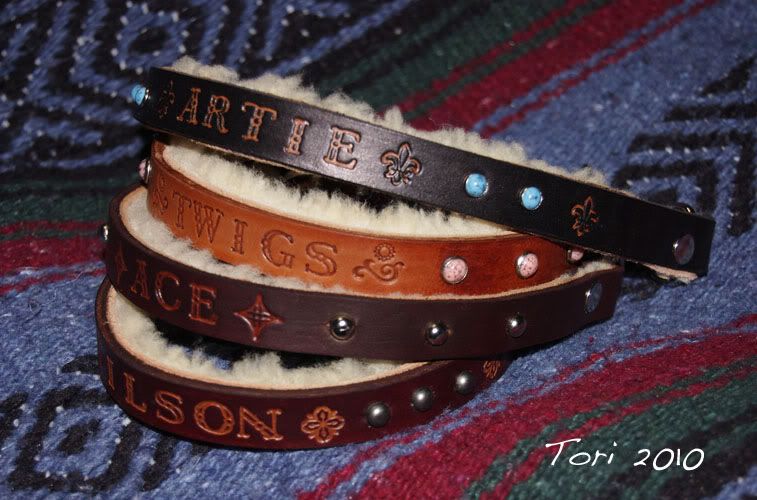 I dabble in a little leatherwork and this holiday season I've been making a lot of dog collars. Mostly martingale style slip collars and some regular buckle collars.
It is fun to make some things for dogs as I'm usually making things for horses. The collars have been well received and it has been neat to see them on the dogs as they receive them (who all have great names). So far, no two collars have been alike.
I'm looking forward to making some more personalized collars with the dog's name and phone number permanently stamped onto them. That should be helpful for dogs that tend to snag and lose their ID tags, like our dogs do. I bet that kind of collar would be nice for an outdoor cat too.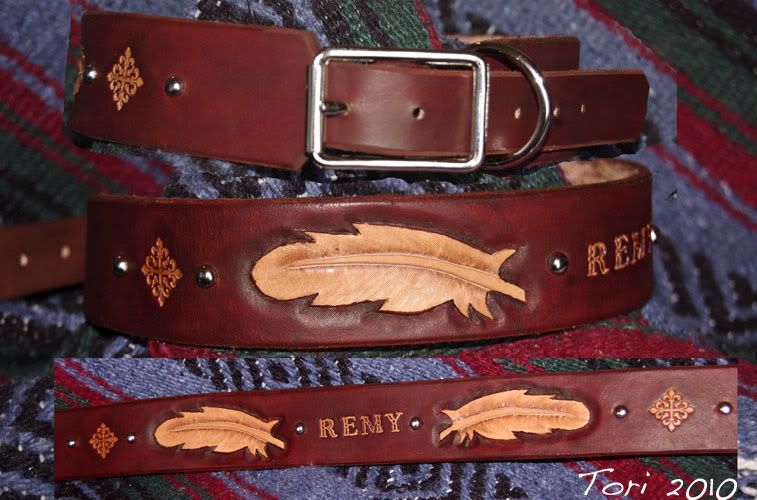 We have four dogs on the ranch, Gizmo, Skeet and Dinky are heelers and Sawg Dawg is a border collie hound mutt.
All the girls have a good time out here, they are 2, 3, 7, and 10 years old. Skeet is the little one and Dinky is our senior heeler who came from the pound as a 5 y/o and is still doing well.
Age doesn't seem to slow the heelers down much.