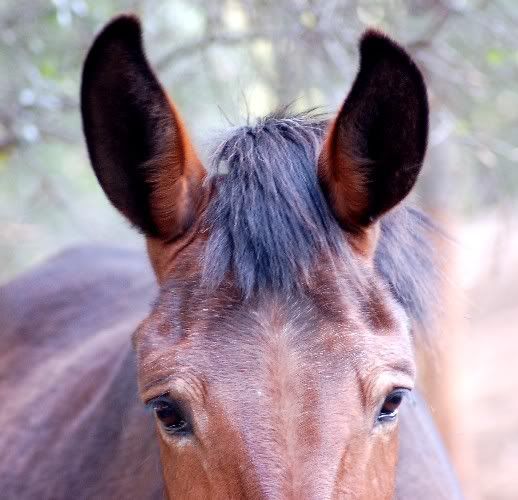 My main mule, Too Tall, reminded me today to remember to check the gate latches when she came trotting around the corner to say hello. She doesn't know how to undo latches but she definitely knows how to push open a gate. She has always been pretty convinced that whatever people have must be better than what is already in her feeder.
Too Tall was a hunting mule that came to us for retirement. For the most part she is retired and pretty spoiled, but sometimes she gets to help pony other horses or herd critters around. We were told that she was pretty timid, but as soon as she realized that she could push other horses around that changed.
This past fall she spent a long day at the neighbor's branding, it may have been the first time she pushed cattle. Too Tall just takes it all in stride, never too late for an old molly to learn new tricks.
She was a little skeptical about the yak, but she did her job and took particular interest in watching over the smallest baby calves.
She is a great mule and we're lucky to have her, even with her mischievous antics. There is nothing quite like a mule serenade every time you step outside, or any time she sees us in the window.